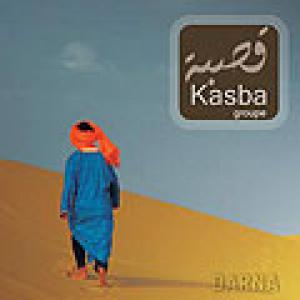 This month two Maghrebi-inspired albums landed in our mailbox almost simultaneously and remarkably enough both are efforts by Benelux-based bands.
'Darna' ("my house") is already the third album of the Dutch band Kasba. Yours truly had enjoyed predecessor 'ZigZag', so we were curious what their tagine would taste like this time. For 'Darna' Kasba went in search of the acoustic roots of their music, but that has meant in no way that it has become a less swinging album. Content-wise 'Darna' is a very personal album: 'Nakbi' is the band's tribute to their deceased drummer and 'Hay Manou' expresses their longing for their mother country Morocco.
'Zazzat' by Belgian Marockin' Brass is of a very different order; even though the name of the band holds the promise of exuberant party music, this album will probably be more to the liking of jazz amateurs. All compositions on the album are support the saxophone playing of Luc Mishalle. Jazz with a pinch of desert sand.