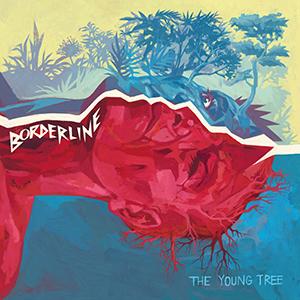 For the production of 'Borderline', the successor to their 2016 long-player debut 'Seed', the members of The Young Tree, a six-piece reggae band founded in 2015 in Udine, Italy, joined forces with Africa Unite veteran Madaski.
He summarizes 'Borderline' as follows: "It was undoubtedly the most interesting artistic production I've ever done for a reggae band. The themes on the album range through wide and diverse moods, influences, sounds and styles. The vocals were very precise, and created rather unusual melodic lines that fit very well into the musical fabric. The band showed a great mental openness and the will to renew an often ossified sound, escaping from the commonplace. In my opinion, The Young Tree is the most talented group of this kind to be found in Italy today.".
Clearly nothing but praise from the master, but the result will probably not be to the taste of reggae purists out there, because just like in many of Madaski's other works, on 'Borderline' synthesizers and other electronics dominate, and the tracks the one time sound quite dubby ('Sniper', the somewhat jazzy ambient-dub vibes of 'Leaves'), the other lean more towards pure electro (closing track 'Hole', built up around samples of NASA-communications), and elsewhere even like rock/metal ('Premonition'). The intro of opener 'Survivor' seems to be plucked from the soundtrack of a forgotten Spaghetti western, and 'Countdown' is just classic roots reggae.
Original album by a band that clearly isn't too afraid to experiment and leave the beaten track of reggae.