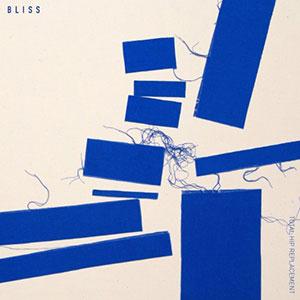 Yours truly got to know Danish band Total Hip Replacement two years ago thanks to the release of their long player debut 'Wonder Why', featuring a blend of reggae with influences from funk, soul, jazz, pop and even gnawa. For no less than two years, the band labored on this successor, featuring contributions from some twenty guest musicians!
Front man Victor West Hosbond: "I think we view ourselves more as a musical collective that has always performed live with a lot of different musicians from many places and cultures. We've followed this approach on our new album as well, where we have more than 20 different musicians involved. At the same time, the process of creating this album was new to us, because our whole summer-tour was cancelled, and therefore we couldn't do the things we usually do and when all the live events shut down, we lost an important source of energy and creative motivation, and that was a huge challenge. But it allowed an immersion in the process of creating, which resulted in a darker tone to the music, and generally a more mature album, where we dare to do things we haven't dared to earlier.".
Total Hip Replacement claim to have looked to New Zealand reggae bands like Fat Freddy's Drop and The Black Seeds for inspiration, but for yours truly it didn't stop there. The poppy 'Arena' immediately reminded us of Prefab Sprout, the British band around singer/guitarist Paddy McAloon, who scored a number of big hits in the nineteen eighties. And even though clearly a rootsy reggae track, the same goes for 'Lost In Thought', thanks to the excellent trombone sound of Gustav Rasmussen (The Kutimangoes) one of the highlights on 'Bliss'. The dubby outro of 'The Door', featuring Lasse Damsgaard's saxophone in a leading role, is somewhat reminiscent of Sade's work.
On 'Wonder Why', the only guest vocalist was Danish-Turkish Luna Ersahin, but for 'Bliss' Total Hip Replacement invited Faye Houston of British band Resonators and Johannes Nørrelyke of Danish band Vincent Van Go Go. In 'What Do You Say', the duet with the latter, the funky vibes we also heard on 'Wonder Why' return, but it's definitely 'Mother' featuring Houston, that is one of the absolute highlights on this album.
Asked about the title of this new long-player, Victor replied: "The songs on 'Bliss' are fragments of reflections on society, doubt, fear, hope. Something like snapshots of what it is like to be a young person in Denmark today. The themes are generally about the small moments that can become important for the individual, but also about the development and reproduction of a larger system. It is ambiguity and contrast that we hope to express with the title 'Bliss'. Bliss is like tragic facade, auction reality, but it is also the momentous experience of genuine happiness where everything suddenly seems to make sense. It is something we are all in pursuit of, and can all relate to, for better or worse.".
On 'Bliss', Total Hip Replacement continue to do their quirky Danish thing, but this album clearly sounds more mature than its predecessor, something we can only laud!